ApeCoin (APE) by Bored Ape Yacht Club – what is it?
ApeCoin (APE) is the control token for the Bored Ape Yacht Club (BAYC), Yuga Labs' flagship collection of non-swappable tokens (NFTs). The Bored Ape Yacht Club (BAYC) is perhaps the most famous non-swappable token (NFT) collection in existence. This quirky collection of monkeys attracts attention due to its considerable price and its uniqueness.
ApeCoin (APE) is the service and control token of the APE ecosystem. This includes the Mutant Ape Yacht Club (MAYC) and Bored Ape Kennel Club (BAKC) collections. In addition, ApeCoin will drive the development and expansion of APE product offerings. ApeCoin's price movement has attracted investor attention in recent weeks, making it one of the most talked about altcoin projects this spring.
In this article, we take a closer look at ApeCoin (APE),and discuss one of NFT BAYC's most innovative projects. In addition, we will break down the recent ApeCoin price fluctuation and some options for using the token.
What is NFT?
Non-exchangeable tokens (NFT) have been one of the biggest drivers of cryptocurrency adoption for several years. Assets such as U.S. dollars, pounds, ETH and BTC are interchangeable, which means that one BTC, for example, is worth as much in your pocket as one BTC in someone else's.
However, non-interchangeable assets work a little differently. Non-exchangeable tokens are unique representations of assets on the blockchain. Tokenization of assets in the form of NFTs provides a transparent ownership history, thereby preventing the possibility of counterfeiting, which is especially important and useful for digital collectibles and art.
NFTs are becoming commonplace in art, entertainment, crypto-gaming and music. Cryeiters can use NFT to provide their audiences with exclusive and rare content.
Bored Ape Yacht Club (BAYC)
Released in April 2021, the Bored Ape Yacht Club (BAYC) collection is arguably the most famous collection of non-interchangeable tokens (NFTs). The project's audience is huge, and the BAYC collection consists of 10,000 unique NFTs residing in the Ethereum blockchain (NFT ERC-721). BAYC NFT holders have exclusive access to member-only benefits and privileges.
In addition, BAYC uses a fair and equitable distribution model. So, initially, each BAYC NFT was worth 0.08 ETH. Out of 10,000 Bored Ape NFTs, the team allocated 30 NFTs to various community giveaways and contests.
Each Bored Ape NFT boasts unique features like facial expressions, clothing, accessories, and more. While the full utility of BAYC NFTs is still unclear, the BAYC team insists that these NFTs will "open digital doors" for their owners. The most expensive NFT Bored Ape in existence is Bored Ape #2087. This NFT was sold for 769 ETH, which at the time of purchase was worth about $2.3 million.
Exploring ApeCoin (APE)
ApeCoin (APE) is the service and management token of the APE ecosystem. APE is also a decentralized protocol layer and an ERC-20 token that aims to empower the APE community. Holders can vote on proposals for changes to the ApeCoin ecosystem through the ApeCoin DAO.
In addition, APE holders can gain access to exclusive privileges such as games and special events. APE will become the primary unit of account and medium of exchange for all products and services in the APE ecosystem. This includes Yuga Labs, creator of the NFT Bored Ape Yacht Club (BAYC) series and owner of the intellectual property rights to the CryptoPunks NFT brand.
ApeCoin Distribution
ApeCoin has a fixed volume of one billion tokens. No additional tokens can be minted after this limit is reached. In addition, ApeCoin will not use a "token burning" model, and accordingly, APE supply will not decrease.
When distributing ApeCoin, 62% of APE tokens will be distributed to the ecosystem fund. Of this amount, BAYC and MAYC NFT holders received a distribution of 150 million APE tokens. All of these tokens became available immediately after the launch of ApeCoin.
In addition, 470 million tokens were allocated to the ApeCoin DAO coffers. Of these tokens, 117.5 million became available immediately, with a subsequent monthly allocation of 7.3 million.
Yuga Labs, the company behind BAYC and ApeCoin, gets 16% of the APE tokens. But the company pledges to donate ten million tokens from that distribution to the Jane Goodall Legacy Foundation charity.
Project participants receive a distribution of 14% of the APE token offering, which is given for various terms. 140 million APE tokens will be reimbursed to contributors who helped launch the ApeCoin project. In addition, founding members receive 8% equity, which includes 80 million APE tokens with an initial lock-in period of 12 months.
ApeCoin Price
The maximum APE token stock is one billion, and at the time of writing, there were already 227.5 million in circulation. According to CoinGecko, as of March 18, 2022, the price of ApeCoin has reached an all-time high of $17.17. As of this writing, however, ApeCoin is trading at around $12.21 with a market capitalization of $3.3 billion.
However, some media outlets have reported that the price of ApeCoin has been significantly higher on centralized exchanges. Some reports say that the price of ApeCoin exceeded $200, while other reports report a record high of $40 immediately after the distribution. However, the only significant trading volume on a centralized exchange during the minutes of the giveaway was on Binance.
Binance recorded an all-time high of around $28 per ApeCoin (APE). However, it is likely that few traders were able to benefit from ApeCoin's short-term price spike within minutes of listing on Binance. This is partly due to the high price of gas to coin APE tokens and the short window of opportunity to transfer and sell them on Binance.
ApeCoin DAO
The ApeCoin DAO (decentralized autonomous organization) is the governing body of the APE ecosystem. It allows the APE community to determine the future direction of the ecosystem. All APE token holders can participate in the governance of the protocol through the ApeCoin DAO. The DAO is also responsible for allocating funds for ecosystem projects, selecting partnerships, and establishing governance rules.
Each time the community wants to make changes to the ecosystem, it must vote on proposals. Recent proposals include steaming features and the allocation of ecosystem funds. To date, ApeCoin DAO has about 3,100 community members.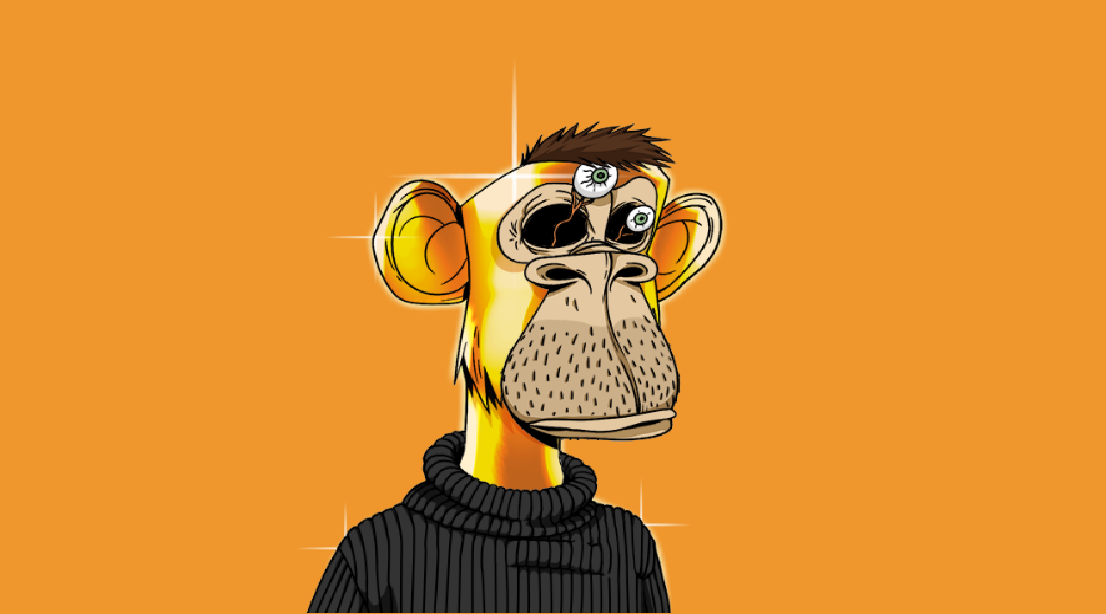 The APE Foundation
The APE Foundation serves as the legal steward of the ApeCoin DAO. The foundation oversees the growth of the APE ecosystem. The APE Foundation has a board called a "board." The board consists of five high-ranking tech moguls, including Reddit co-founder Alexis Ohanian, Yat Siu of Animoca Brands and Dean Steinbeck of Horizen Labs. The board makes sure that the community's proposals are implemented fairly and transparently. Each year, community members can vote for new board members.
APE Ecosystem
The APE ecosystem includes the ApeCoin community and all products and services that use the APE token. One of the most significant figures in the ecosystem is Yuga Labs, the Web3 company responsible for creating the NFT for the Bored Ape Yacht Club (BAYC) and Mutant Ape Yacht Club (MAYC). In addition, Yuga Labs is a member of the ApeCoin DAO. BAYC and MAYC NFT holders received a combined 15% (150 million tokens) of the total ApeCoin offering.
The Bored Ape Yacht Club (BAYC) is APE's flagship NFT ecosystem series. It includes 10,000 unique images of monkeys, each with an individual aesthetic and rarity score. Following the success of BAYC, Yuga Labs released up to 20,000 creatures alternative to the original Bored Ape monkey collection.
Along with these "creatures," each BAYC NFT holder received a "serum" that allows them to create a variety of variations of the original monkeys. Each serum gives individual rarity scores and character traits, and the "serums" themselves disappear after use. Along with a distribution of 10,000 MAYC sera, 10,000 additional sera were available for public sale to expand the APE community.
In addition, Yuga Labs released an NFT collection for the Bored Ape Kennel Club (BAKC). The BAKC series was a set of 10,000 unique NFT dogs that BAYC members could receive for free. The latter only had to pay a gas commission to redeem these NFTs.
Results
The Bored Ape Yacht Club (BAYC) was the catalyst for the extensive adoption of NFTs and cryptocurrencies. The ApeCoin project aims to propel the APE community into the Web3 world by providing a common unit of exchange for the broader APE ecosystem.
As one of NFT's most successful and well-known projects, NFT BAYC has seen incredible price momentum in recent months. BAYC owners received a giveaway of ApeCoin (APE) tokens in appreciation for their commitment to the APE ecosystem. The ApeCoin price movement has caused quite a stir among speculators in recent weeks. In the future, we can expect the APE token to play an important role in spurring third-party development throughout the APE ecosystem.
NFT's Bored Ape Yacht Club collection redefines contemporary art. The NFT asset class is attracting a wave of crypto-enthusiasts, which means that ApeCoin is looking to capitalize on this trend and provide a financial tool to expand the community. In addition, the APE ecosystem offers a number of tools and services to help NFT developers create exciting new offerings under the APE umbrella.